Implementing innovations & adding economic value: Interdisciplinary exchange and fruitful networking
The aim of the ZIM cooperation network "FOresIght" is to develop innovations for the car interiors of the future in the various fields of technology and to make them economically valuable.
FOresIght focuses on companies in tool and mould making, suppliers of parts and components who seek bidirectional communication with OEMs and Tier-1-2 and who are looking for tailor-made research and development projects. To this end, the research and specialisation character of previously developed automotive interiors will be overcome and existing market obstacles removed by developing innovative and efficient systems, processes and production processes. The aim is to give SMEs in particular access to large market segments in order to place their product innovations.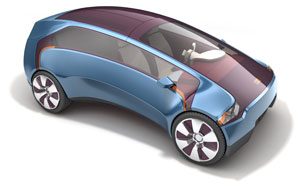 Funding by the Ministry of Economics
The Federal Ministry of Economics and Energy supports "FOresIght" as a ZIM project (Central Innovation Programme for SMEs). Over a three-year period, a large part of the network management costs will be covered by the funding. The remaining costs are to be paid by the companies.
mehr erfahren
Project Duration – Phase Plan

Conception and establishment
Development and further advancement of the network concept
Establishing the network in public
Development of a technological roadmap
First development projects with the conceived R&D ideas

Implementation, utilisation and stabilization
Implementation of the network concept
Continuation of the technology roadmap
Realization of R&D projects according to the technology roadmap
Preparation of the exploitation of results on the market
Stabilization and expansion of the network
Continuation concept for the network